EPOCH LACROSSE CASE STUDY
PARALLAX EXPERIENCE.
Design with Sport In Mind.
Epoch Lacrosse partnered to rebrand and launch their innovative carbon fiber products that allowed for increased performance without impacting an athlete's stamina within the collegiate arena.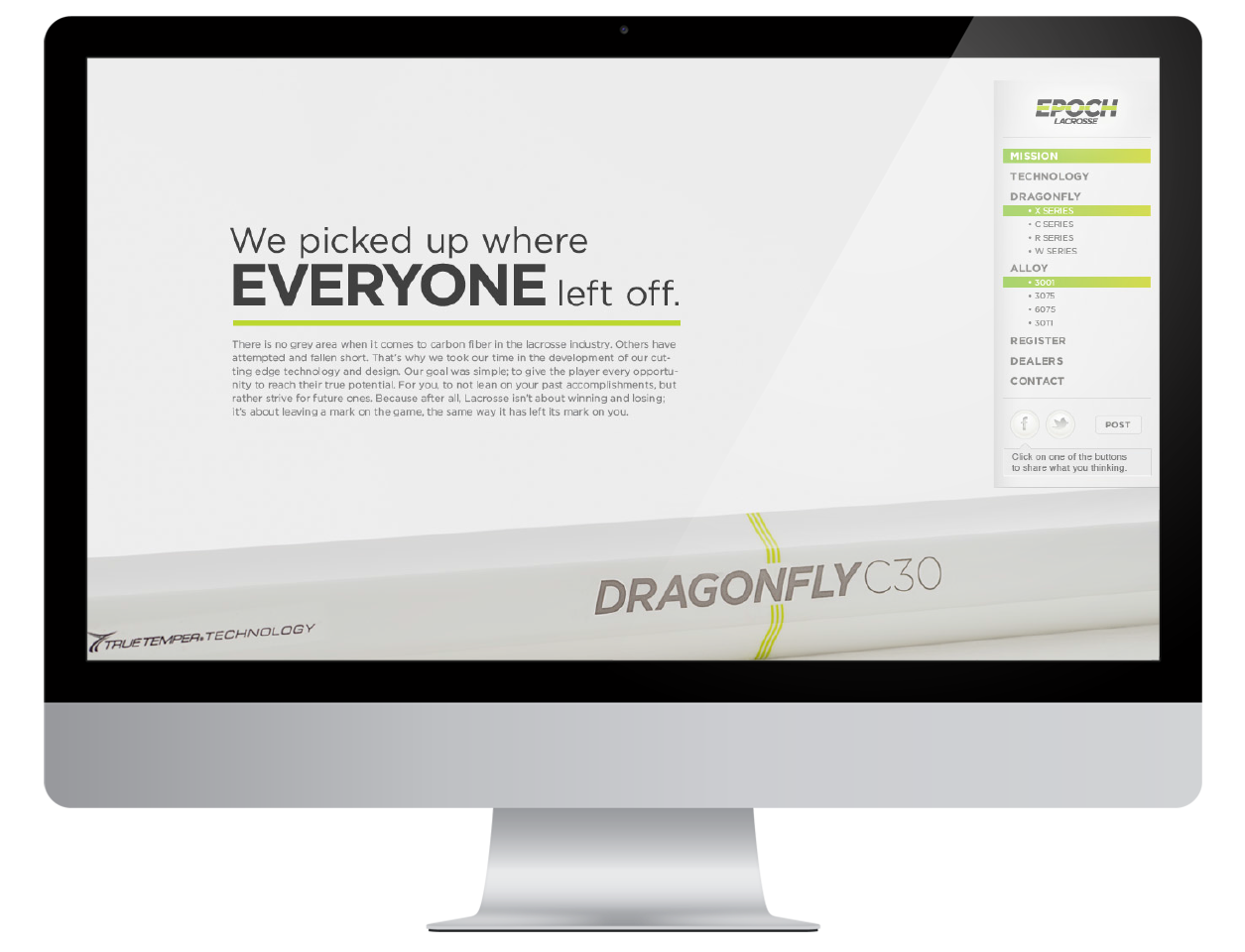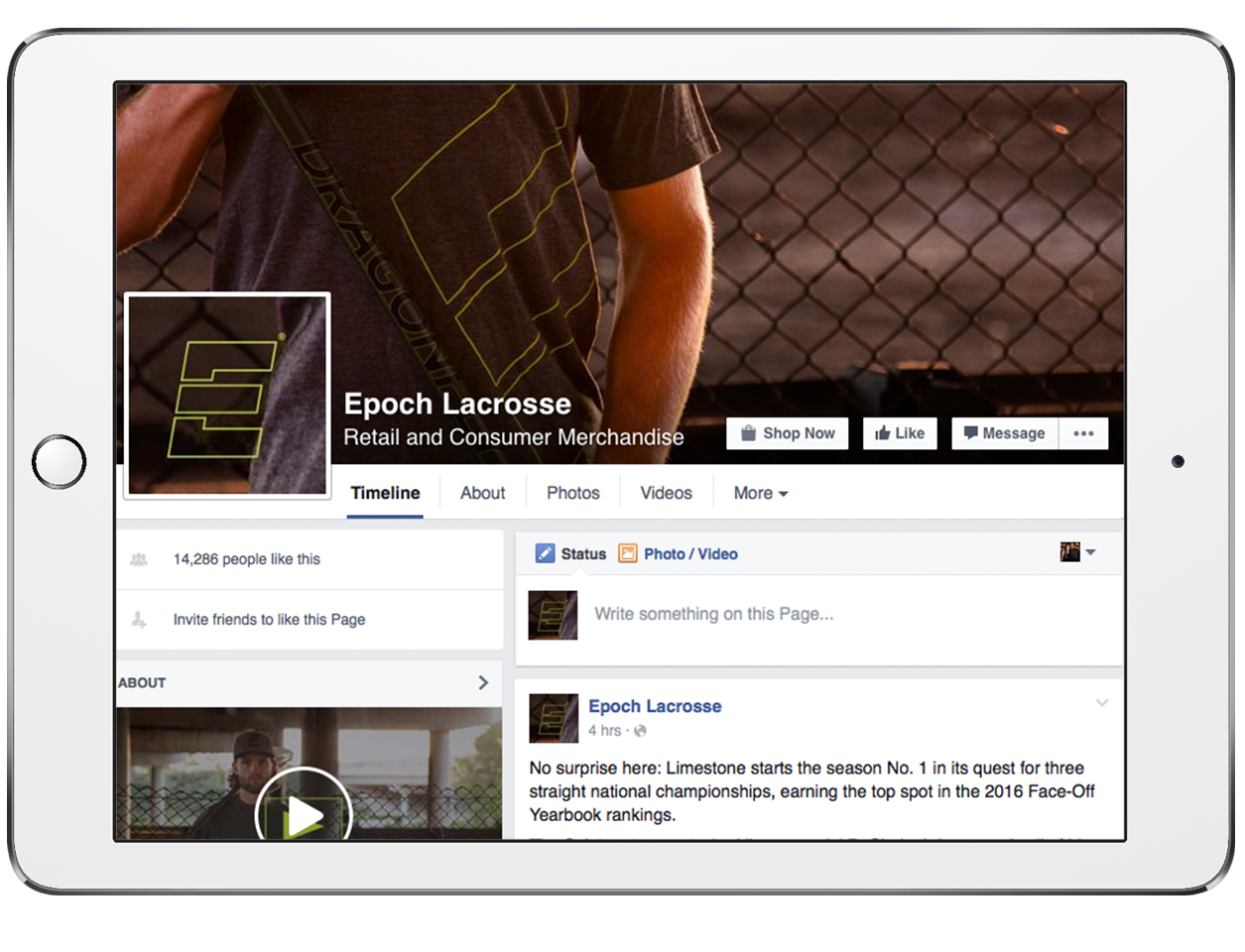 MARKETING APPROACH
We created a socially driven campaign utilizing social media platforms to drive fans of the Lacrosse sport through various engagements. Capitalizing upon an athlete's taste we used a voting option combined with social interaction at the Final Playoffs to increase consumer awareness resulting in increased brand awareness.