Gold standard responsive website.
Consumer & Business Driven.
Liverpool Jeans Company partnered with Creative Intellects to re-brand their platform with focus on creating a stronger engagement with their clients both on a business and consumer level.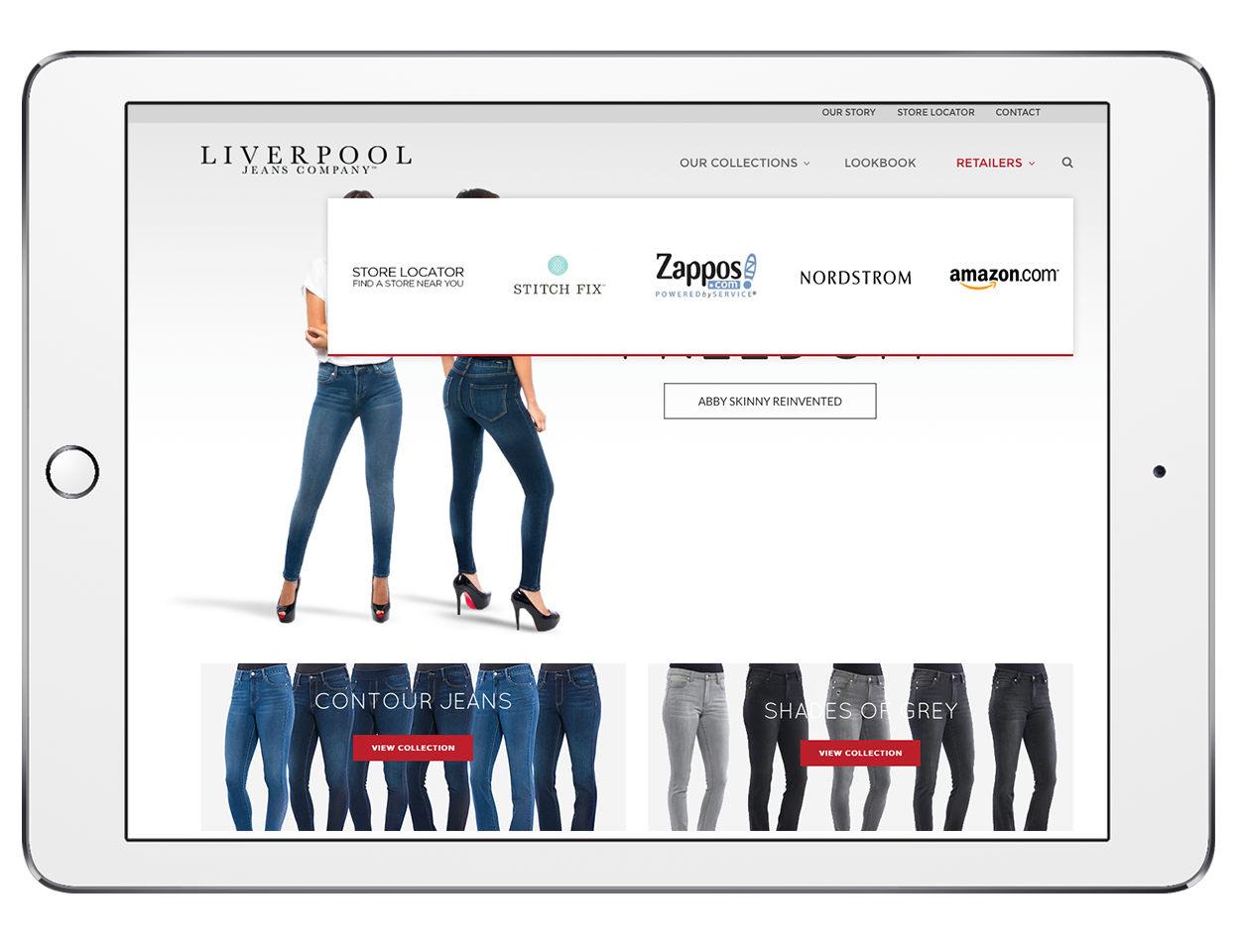 Innovative Marketing Approach
The brand was re-marketed across all search engines to elevate the new launch of the brand by increasing brand exposure, increasing web traffic, and reducing bounce rates for a unique user experience. In addition, digital marketing was influential for Liverpool Jeans consumers with focus on Facebook and influential bloggers in launching their new athleisure and innovative fit for the market.