NATIONAL GUARD CASE STUDY
WHITE GLOVE SERVICE
Digital Campaigns To Deliver New Recruits.
The National Guard brought in the Creative Intellects team to assist them in creating campaigns to educate and inform both students and professionals of the benefits that are available for those who enjoy providing service for their local and national communities.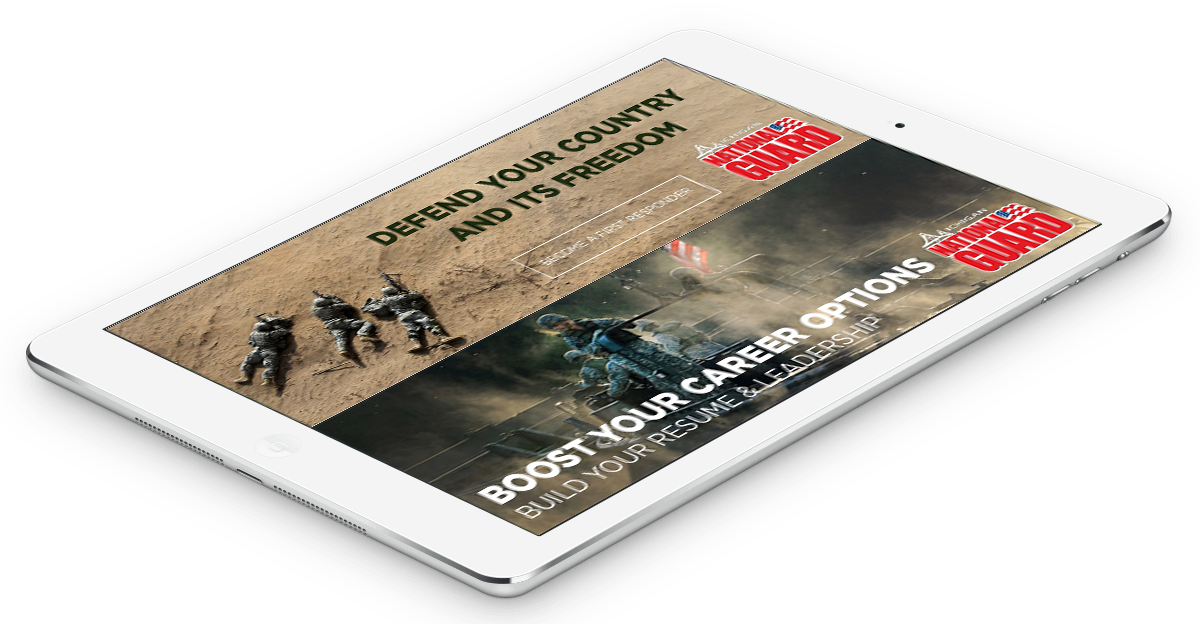 Innovative Marketing Approach
We utilized social media campaigns in order to maximize reach for consumer awareness combined with user-rich content landing pages for increased engagements. Working with local branch level offices also allowed for a personal conversation between the interested civic student or professional and the National Guard.